Excavation & Earthwork
Our capabilities do not stop at demolition; our operators are skilled earth movers as well. Silverado's capacity to perform demolition and then the subsequent foundation/site preparation maximizes your resources and reduces your subcontractor coordination efforts. Silverado performs mass excavation, grading, structural excavation, tight access excavation and backfill.
In addition Silverado has the correct license and trained staff to perform hazardous soils removal.
Union Square
This project involved the complete stripping of two acres of the street level surface of Union Square in downtown San Francisco to make way for a new community area. Difficult conditions, in a highly congested area made for a challenging project.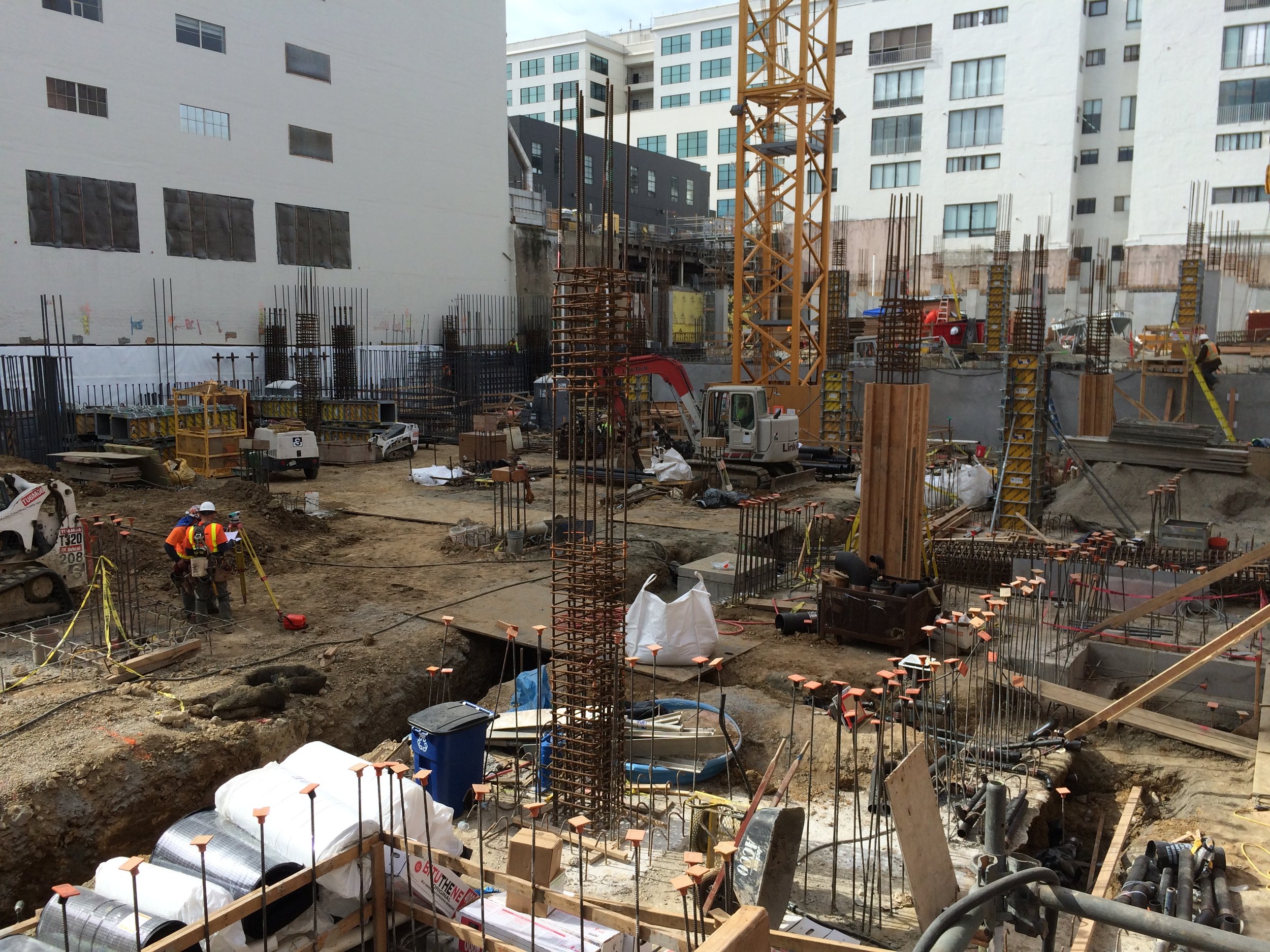 270 Brannan Street
270 Brannan Street will be a 202,000 gross square foot, Class A office building in the center of San Francisco's SOMA District.
In preparation Silverado was contracted to perform hazardous soil remediation, demolition of an existing concrete structure, site work and mass excavation, rough grading and backfill.
Yerba Buena Island
Caltrans contracted Silverado to demolish the existing two story Treasure Island Fire Station to create access for the construction of the new Bay Bridge approach to the island.
Silverado worked closely with an archaeology team studying the remains of an Ohlone Indian seasonal camp that existed on the island before the westward expansion.
Sacred Heart Preparatory High School
This project involved the construction of a new theater in the middle of an existing building, which required the containment and excavation of 2,500 tons of soil. A custom debris ramp was build and installed to allow safe removal of the soil while giving students needed access.
9th and Jessie
Silverado Contractors was contracted by Cahill Contractors to perform the mass and structural excavation for a new 12 story, HUD funded low income residential structure.
Due to the past use of the site the sand was contaminated with high levels of lead from the 1906 earthquake burn zone. In all 5,200 tons of material was hauled from the site. Also included in the scope of work was the backfill, compaction and installation of the subgrade rock for the new mat slab.
University of San Francisco Science & Innovation Center
University of San Francisco had plans for the construction of a 6-story classroom/laboratory building with a floor area of up to 60,000 gross square feet. Silverado was contracted to perform the site demolition, mass excavation, grading and structural excavation for their new Science and Innovation Center.
The project presented both logistical and environmental challenge entailing the excavation of 23,000 cubic yards of serpentine contaminated soil. In the process, over 60 graves sites were uncovered. A century ago, the job location had been one of the City's first cemeteries. With careful work in coordination with University archaeologists, the remain were removed and the project was completed on time.